Economics and speed are driving the current and future business models away from the traditional cloud storage solutions towards hybrid cloud storage solutions. Hybrid cloud computing may be relatively new, but it has already undergone lots of changes over the years. Traditional cloud storage solutions were either private cloud services or public cloud services.
But today, businesses are realizing the need and importance of hybrid cloud storage services that employ both private and public models, orchestrating information between them seamlessly. It is this mix between public and private cloud storage that makes choosing hybrid cloud storage providers a little bit tricky. But not to worry as we have outlined and compared the 6 best hybrid cloud storage solutions that you can choose from.
6. VMware Hybrid Cloud

VMware and its hybrid cloud storage solutions were one of the early players in the field of hybrid cloud computing systems. This consequent edge and depth have endowed them with the experience and technology necessary to provide cloud storage solutions to a significant portion of the world's biggest storage needs. VMware vCloud Air is the headline and is able to support a wide range of operating systems such as Linux, Microsoft and so on, offering a uniform platform that is sure to be appreciated in an environment with many different operating systems available.
Pro: Experience in cloud based OS
Pro: Supports wide range of OS
Pro: Same management tools for on and off site
Pro: Most hybrid services come from authorized partners rather than the VMware data centers
Con: Loosely bundled product suites can lead to confusion
Con: A bit late into the field; lacking in experience.
Verdict: Whether they will be able to pull things together with their edge in technology remains to be seen.
5. Microsoft Hybrid Cloud

Microsoft uses its azure cloud system to provide an excellent hybrid cloud storage. The base for the azure cloud system is the Windows Server 2012 R2. Microsoft has been able to maintain a high level of consistency as workloads pass between the internal and hybrid offerings because the azure cloud system uses a uniform product suite. Even with the strong and obvious support for Windows-based systems, you can still have your internal and external cloud set up to run your Linux Virtual Machines and Docker Containers since they are supported. All in all, the azure catalogue is expanding. Today, SQL, .Net platform, Active Directory and other Microsoft packages are already available on azure.
Pro: Same management toolset for Microsoft shops.
Pro: Large catalog; application focused
Con: Little Java support
Con: System Center and Infrastructure very complex
Con: Other OS come second fiddle in preference
Verdict: Application focused hybrid cloud approach. Ideal for customer shops running Hyper-V. Customers using VMware are supported but not as ideally as Windows.
4. Rackspace Hybrid Cloud

Rackspace employs a very versatile approach to the way it sets up its hybrid cloud storage service. They use their Rackconnect technology to connect internal cloud storage services to hybrid cloud storage solutions. This is exciting because Rackconnect enables you to easily scale out your environment with the addition of cloud servers or cloud files. With Rackspace, there is a strong emphasis on infrastructure that offers appreciably high performance in an easily scalable model.
Pro: Infrastructure focused.
Pro: Supports a host of vendors and OSS
Pro: Rackconnect and Onmetal provide consistent, predictable model
Con: Not much more to offer other than solid infrastructure. Very little by way of an application-specific catalog.
Verdict: Strong focus on infrastructure and consistency. There may not be much on offer by way of applications, but customers can be sure about how their applications will perform.
3. Amazon Web Services Hybrid Cloud

Admittedly, if we followed the strict definition of a hybrid cloud given above, Amazon Web Services would not qualify. However, they deserve a place on this list thanks to the huge number of businesses and services that use Amazon Web Services in a sort of hybrid setup. They take a unique approach to cloud storage solutions using a Direct Connect Service to link your data center with a virtual private cloud resource. This is an innovative way to level the playing and gain ample amounts of game time, given that Amazon Web Services is still solely focused on the public cloud and does not yet offer its cloud management software offsite.
Pro: Experience in public cloud market
Pro: Extensive catalog offerings
Con: No true private cloud management software.
Con: Hybrid cloud implementations are limited in Direct Connect Services
Verdict: Although not a true hybrid cloud provider, it is backed by very strong demand. It definitely has the potential to rise to the top of the pile.
2. HP Hybrid Cloud

This is a full hybrid cloud service in the truest sense of the term, part of which is based off the hellion eucalyptus platform which is compatible with Amazon Web Services. The main core of the HP hybrid cloud services, however, is based on OpenStack technology. While there is competition between those who offer hybrid cloud services based on OpenStack, it is widely believed that HP has an edge that sets them apart in the field for two main reasons: strong partnerships and public commitment to open source for the cloud. With the rise in popularity of open source tools, particularly OpenStack, HP may be perfectly positioned to rise to the top at the expense of its competitors.
Pro: Impressive look in theory
Pro: Dedication to open source concepts
Con: Company direction not yet clear, even though it looks set to be a leader in the open source cloud space.
Verdict: The software has strong partnerships it can rely on as well as a dedication to open source. Could be a major force in the OpenStacks concept.
1. EMC Hybrid Cloud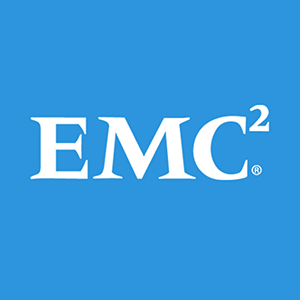 Source: tasscc
EMC hybrid cloud service is a combination of many features. It has been built through acquisitions, partnerships, and internal development, which is why the hybrid cloud they provide seems to be a salad of other services or software such as VMware, vRealize, alongside a host of their own services such as PowerPath and Storage Analytics. EMC recently acquired Virtustream, a hybrid cloud management platform which has the capability of uniting all the major parts of the EMC hybrid cloud solution under one management interface. This is sure to mellow down the confusing look that the EMC hybrid cloud now bears. The services that EMC provides can be run internally, or on other certified providers such as Terramark, AT&T, VMware, and RackSpace.
Pro: Provides a set of existing products that work with certified providers.
Pro: Provides some valuable consulting services
Con: Disjointed looking hybrid cloud solution offered made up of VMware and EMC products.
Verdict: Very storage-centered hybrid cloud solutions. Value added by the consultation services. The acquisition of Virtustream is sure to unify offerings under one platform interface.
Featured Image Source: Thinkstock/NicoElNino
Posted on May 22, 2023